I've seen many photos and heard a lot of things about the new movement following TOMs shoes and I just thought 'yeah they're the new thing' no thought went in to it really. But after reading in the December issue of Marie Claire I've discovered they do a lot more than provid footwear for us!
It all started with Blake Mycoskie who was a young businessman who saw poverty and decided to change it. This is when Shoes for Tomorrow came in and basically for every pair of TOMs sold he will donate another pair ro a child who needs shoes! I love this idea! It's so lovely, I don't normally buy into movements of this sort but I think I really could as its just such a good cause!
Heres just some celebs who have got their hands on some! (Zac Efron, Liv Tyler&Keira Knightley)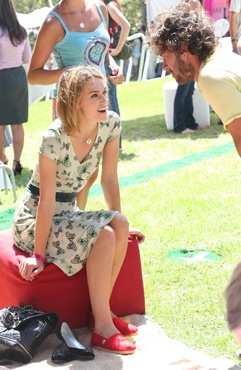 (All images from the Toms website)
They have a huuuuuge range of designs and colours and when its this good a cause how can you say no?!